Photos page
We enjoyed the best weather of the year thanks to walk leaders Guy and Sarah (or their Maker) with lovely mud-free grassy downs. People journeyed from Exmouth and Cheltenham, Salisbury and even Taunton. 26 Bassets + a varied assortment of hangers-on – otherwise known as spaniels, terriers of unknown origin and what looked suspiciously like a Basset/Beagle cross. Hamilton was in fine voice as usual, but otherwise with no mud, no pheasants or rabbits and no woods to sniff, it was a relatively incident free five miler.
For the 10 minute video please click here (YouTube).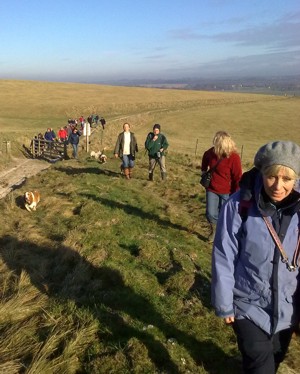 Photos above, right and below by Heather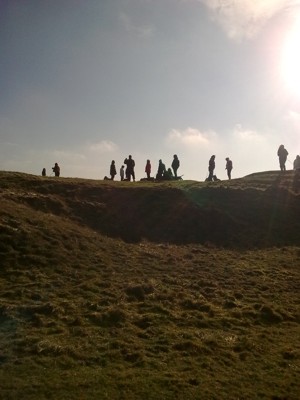 Two photos below from Guy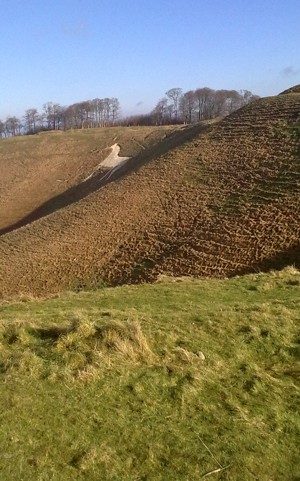 The White Horse, cut in 1780, is the work of a Dr Christopher Alsop of Calne, sometimes referred to as "the mad doctor". He dictated the shape through a megaphone while . . . on his horse.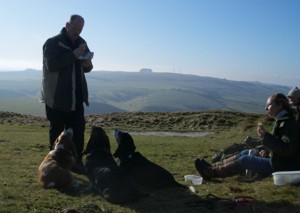 Guy with adoring females (nothing new then)
(pic from Dianne, and those below)