A glorious day attracted 21 hounds from Melksham, Bracknell, Newport, Chudleigh - as well as closer near by. It was our sixth anniversary walk building on the seven hounds who first walked around Ham Hill. Only my Matilda survives to relive the walk, although a 17 year old hound did get round halfway: amazing.
I don't know why but it proved hard to encourage people to walk and talk so to avoid getting back in the dark we trimmed one leg off to get back to the Prince of Wales in respectable time.
Neil as ever made his mark by gathering a giant puff-ball to consume later - while new hound Nelson at 18 months did his best to get round the pack, while showing a preference for Ronnie above all.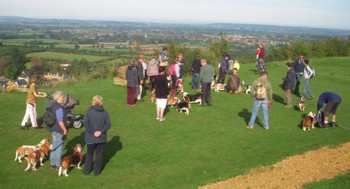 This photo and below from Guy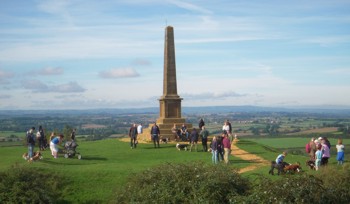 The war memorial at Ham Hill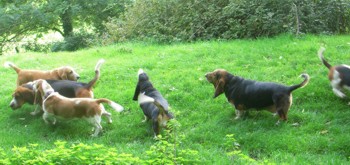 Jessica to the right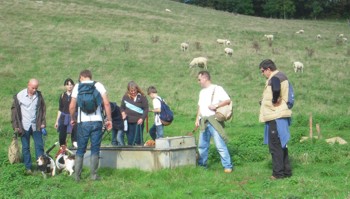 At the trough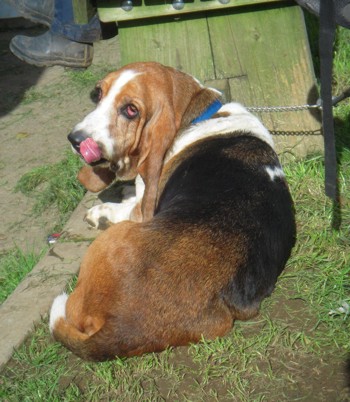 My Matilda at the pub