After a false start in October it turned out a beautiful day, with extensive views over much of Somerset – and more importantly – a lovely crowd of 24 Bassets + the usual heterogeneous mix of terriers and other unknown breeds.
The five mile walk passed fairly uneventfully except for two hounds deciding they would find their own way round and one member who had better remain anon, losing his hound, his phone, his wallet – and us, they all were eventually reunited.
And another Stanley imitator (remember our last walk?) who thought that cow-pat perfume added some extra gloss.
Mark's kind creation of fudge and sausages – but not together – helped round off an excellent day at the Prince of Wales pub. Well done everyone.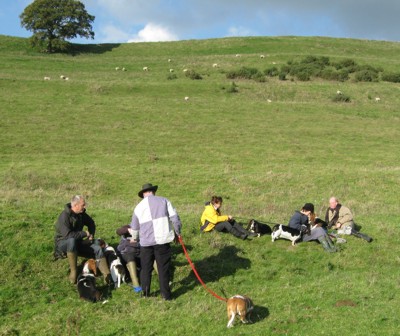 Mark passing the fudge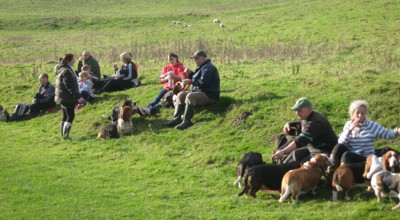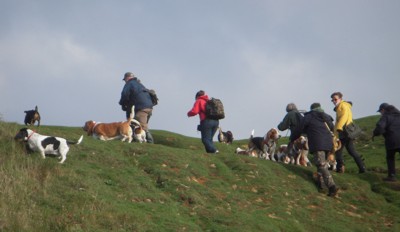 Photo above, below and at top by Guy