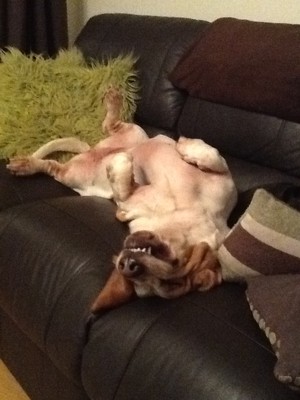 Martin & Jolene's Betsy "nothing's going to disturb her."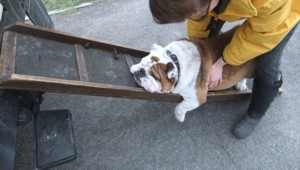 Here's Vera - yes she also has a Basset, Margot - trying to get Rodney to walk the ramp.
"Bassets may be happy to walk up a ramp into the back of our Land Rover but not him. Under no circumstances was he lowering himself by walking up himself."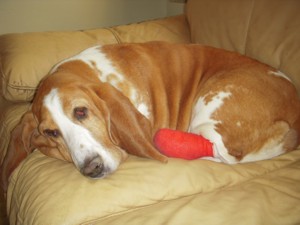 Is there anything sadder than a sick Basset? (This is Guy's Alice after removal of a growth. How long before that bandage is off?)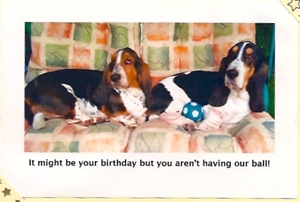 From Mandy Thomas (Callington)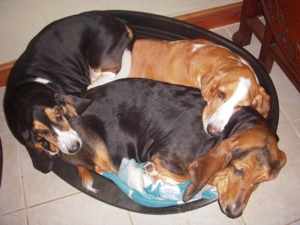 Three in a bed: Guy's Maude, Alice and Jessica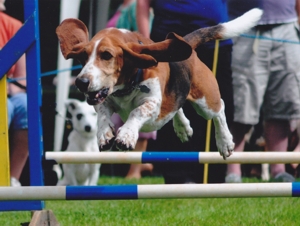 Harry (Tanner) showing off. (Where's Aintree?)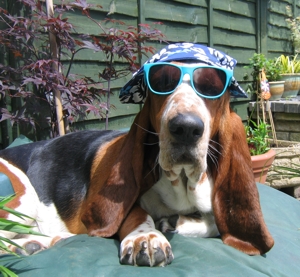 One of the "Bristol Five"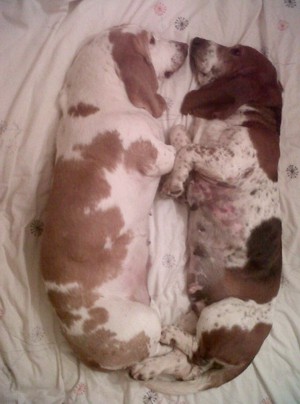 Ah . . . . (from Sam Morgan)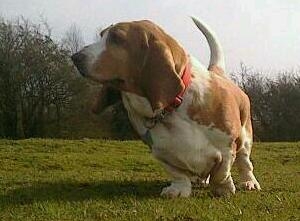 Guy & Sarah's Alice "Worm's eye view" (Shouldn't that
be Bonio eye's view?)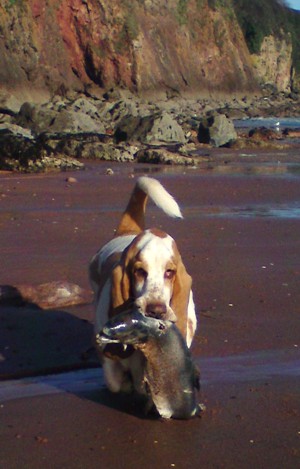 "Look what I've caught": Rebecca Stanton's Morse, so proud. Who needs a rod?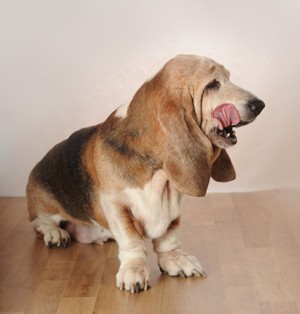 Mark's Bazz on her 12th birthday.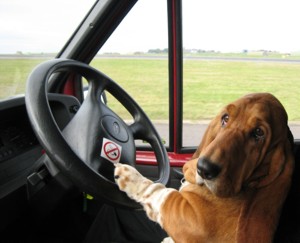 Elsewhere on this website you'll see Mark's Mabel in the pilot's seat of his plane, possibly showing Georgie his best friend how easy it is. Here we see her driving a Transit – don't want to interfere but I think she should have both paws on the wheel – and below is her obvious next step up to Fast Jets.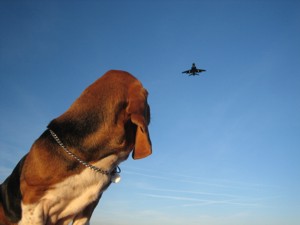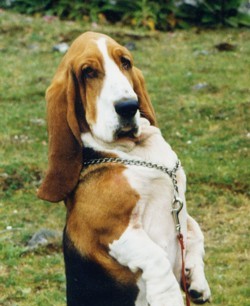 "Hurry up: I can't stay like this for ever" This is
Jemima one of our very special hounds.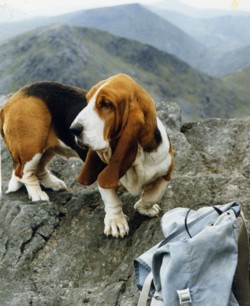 And Jemima again: possibly the only Basset to ever scale Clisham on Harris (nearly 3000ft)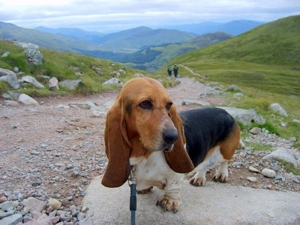 Bassets can walk. Here's Samantha Yarwood's Shirley nearly at the top of Ben Nevis, rather higher than mine above.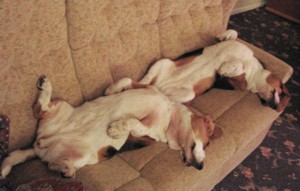 Symmetry: Matilda and Miss Moppet, both Brackenacres
from Jim & Marianne Nixon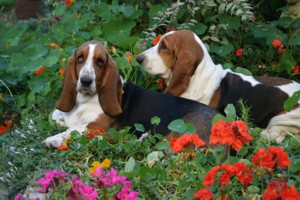 We used to have a lovely garden . . . .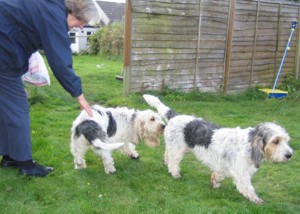 Yes, Dearie, they are Bassets (Griffon)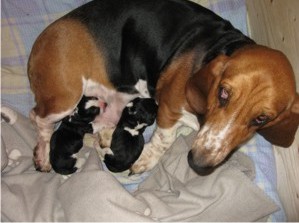 Those who walked with us on Dartmoor – or who have
seen the video – may remember that Millie here was
expecting pups. Regrettably only two, so the new kitchen
has shrunk to a downstars loo. Anyway, as you can see
Mother and babies are doing well.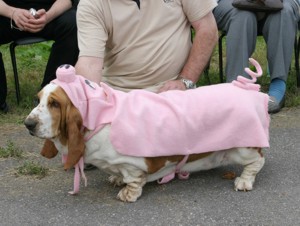 Love, cruelty or what? If only they could talk.